For posterity, here's an original Christmas song by The Stand GT, released only on 7" vinyl by En Guard Records in Montreal.  
Sometime around 1993, Paul from the Ripcordz reached out to ask if we were interested in putting together a 7" Christmas EP. We'd just come off a national tour with them and we were planning our next projects. Over the telephone and fax machine, we tossed around ideas for a compilation and invited other bands we'd met on the road to participate. Two takers were our friends in Down (Charlottetown) and the Naked and the Dead (Edmonton). When we asked our Edmonton pals to be on this, we had no idea they were Jewish, but they jumped at the chance to contribute a new song with a nod to Hanukkah. Ornament is a brilliant track, but I'm not sure where you can find a copy of this song online. Incidentally, Colin and I covered it a few years ago for another Christmas comp. You can hear that one here:  https://chrispage.bandcamp.com/track/ornament
Our contribution, Stocking Stuffer, was a lo-fi power pop blaster, which I remember being influenced by our new Seattle buddies Sicko. The opening riff of the track is a direct result of watching and listening to them during a US tour.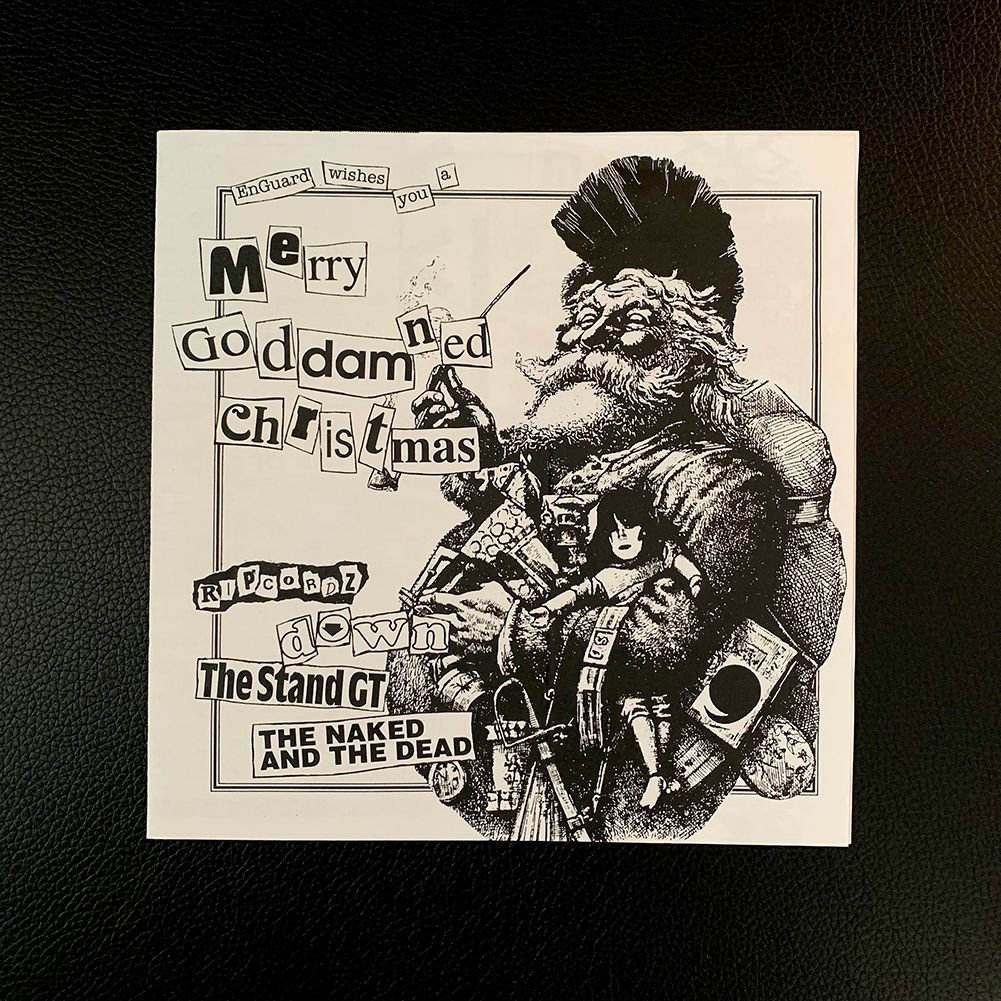 So I thought it was worth posting here, close to 30 year later, as this 7" is long out of print. Sure, I might have a copy or two in the vault.  
For those wondering, Down and The Naked and the Dead are no longer with us, but the Ripcordz are going strong and you can find their stuff here: https://ripcordz.bandcamp.com/
Hopefully this brings back memories for some, and is a new exciting discovery for others.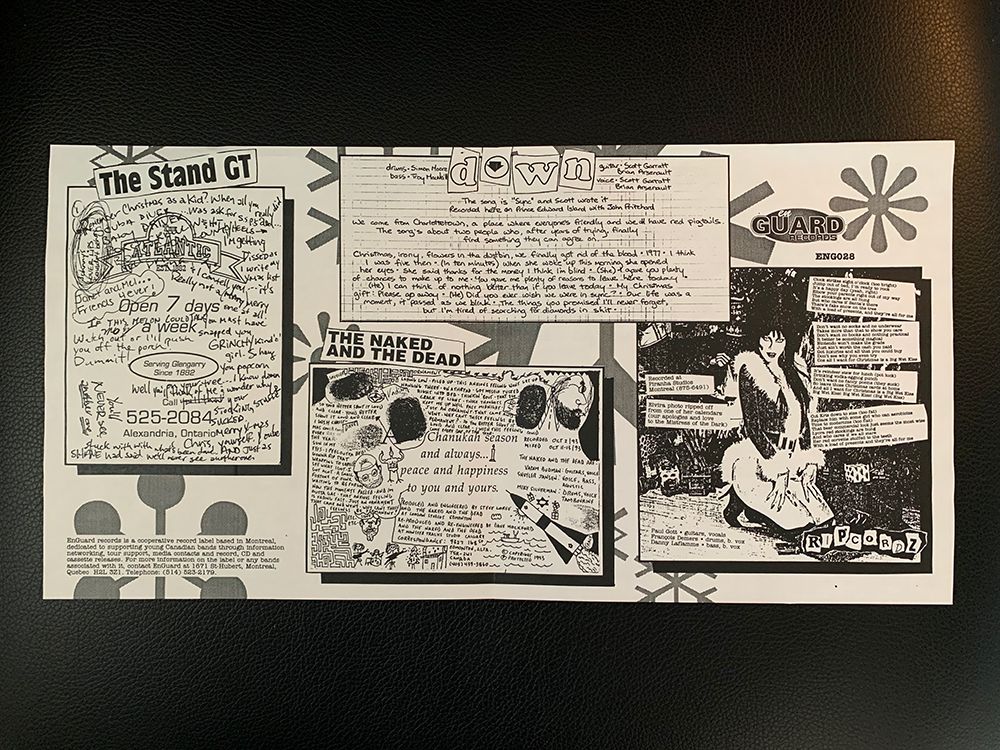 The inside sleeve of the original 7". Tons of good reading here!
Thanks for supporting indie music and keep safe. 
Happy Holidays, Merry Christmas, and all the best for whatever you choose to celebrate this time of year. 
C. xo