Expanda Fuzz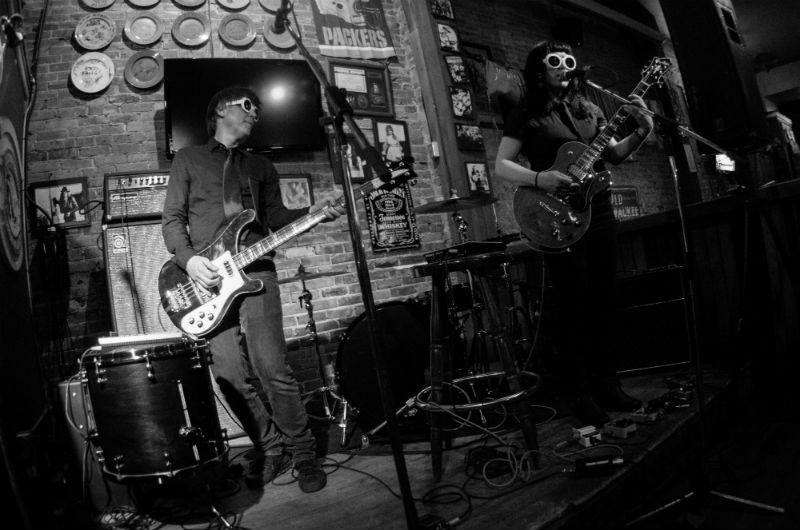 Bio
"

Like Mazzy Star run through a vintage fuzz pedal and synched to beats."
Expanda Fuzz was conceived attempting to rip apart a Pink Floyd song with a distorted bass and a fuzz-driven guitar through a ripped speaker cabinet...while playing to a Roland 404 sampler. The result of that experiment can be heard on the duo's new record 'Bleuets', where they showcase their brand of catchy, droney, post-punk songs that hook heavily into a psych-garage sound. 
Think Kim Deal fronting the Velvet Underground, or Mary Timony jamming with Suicide. And while that initial Pink Floyd cover has yet to surface, many more Expanda Fuzz releases are planned for 2018.
"This two-piece would be equally at home playing to the beard-strokers at a Warhol Factory Party as they would be ignoring their neighbour's angry knocks for making too much racket in the garage". - Sled Island 
"Sometimes some stripped back rock'n'roll is just enough, add in the darker garage edge, and that's enough boxes ticked for me!" - Beehive Candy 
"Expanda Fuzz may be my new favorite band." - Brent Oliver, Artistic Director, Up + DT Festival, on Twitter.