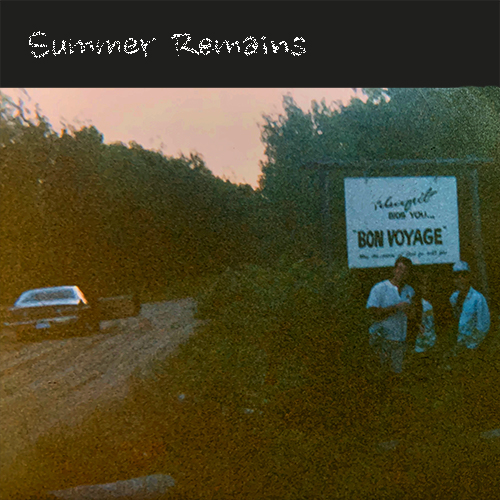 Hope your summer is going swimmingly. 
I've spent the last few days scrambling to get this song ready for my Bandcamp peeps, so I hope you enjoy!
And keeping the tradition alive, here's another
Saturday Night/Sunday Morning
treatment: one version good and mellow for those Sunday morning papers and the other is full blown power pop ripping for your Saturday Night warm up playlist (please crank that one WAY UP! It might be my fave Sat Nite version yet!).
'
Summer Remains
' is a reflection on the whirlwind of bittersweet feelings you get as those warm summer evenings get shorter; when the fireflies fade away and the crickets come out in full force among the asters. 
It really is the best time of year, isn't it?
Thanks for your continued support. Enjoy all the great releases coming out this Bandcamp Friday and thanks for supporting indie artists.
-chris
Lyrics:
There's not much more you need to hear
Here is the last song I'll write this year
The boys of summer hurt my head
And I was stuck on everything you said 
They're all remains…
They're just summer remains.
The Aspen is running low on fuel
I swore to Rod I'm not going back to school
I lost my nerve that day on the beach
We all felt summer slipping out of reach
They're all remains…
They're just summer remains.
The sunset reflected low in your eyes
You kissed me and tried to not act surprised
By autumn you had drifted away 
And I held tight to summer remains 
They're all that remains
They're just summer remains.