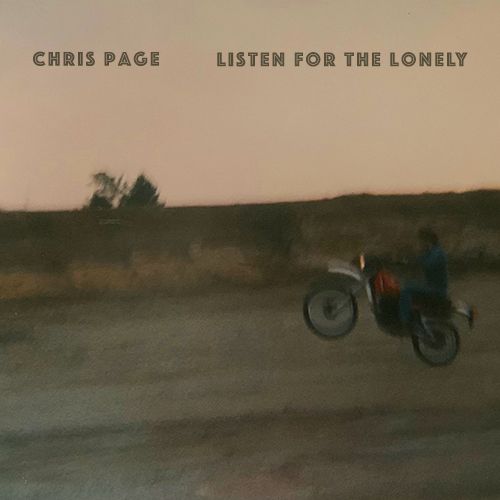 Although it may be hard to hear the lonely over a two-stroke. 
Another BandCamp Friday has arrived and this time all money raised today (Dec 2) for this new song will be donated to the Ottawa Food Bank. 
Continuing the series, I've got two versions of 'Listen For The Lonely': Saturday night has a slow burn indie rock swagger while Sunday morning is a version you can hum along to, staring into your morning coffee.
For those interested in process, this song was an experiment for me.
After last month's release (hear 'Running Down a Drain'), I challenged myself to write and record a song from scratch, with this Bandcamp Friday as the target release day. 
A month may seem like a lot of time, but I suffer from being able to let things go. I often tinker with song lyrics, melodies, arrangements, mixes, etc for months and even years.
So this deadline was my challenge.
And I'm already thinking of ways I could have changed 'Lonely'. 
Thank you for supporting indie artists. 
You just never know how much time and effort they put into that song you love.
Lyrics:
I can hear the lonely ones 
Laying low in their heartbreak boutiques 
They're not the only lonely ones 
Despondent as the blood rushed to their cheeks 
Can you hear the lonely ones? 
Gambling away lost loves 
And memories of endless fun 
Destroyed in the wake 
I can hear the lonely ones 
Pop cassettes in their dashboard machines 
And they contain forever songs 
That breaks them out of their lost soul routines 
Can you hear the lonely ones? 
Broken over their lost loves 
And sifting through the damage done 
Lying awake 
Can you hear the lonely ones? 
Can you hear the lonely ones? 
Listen for the lonely ones 
Floating away