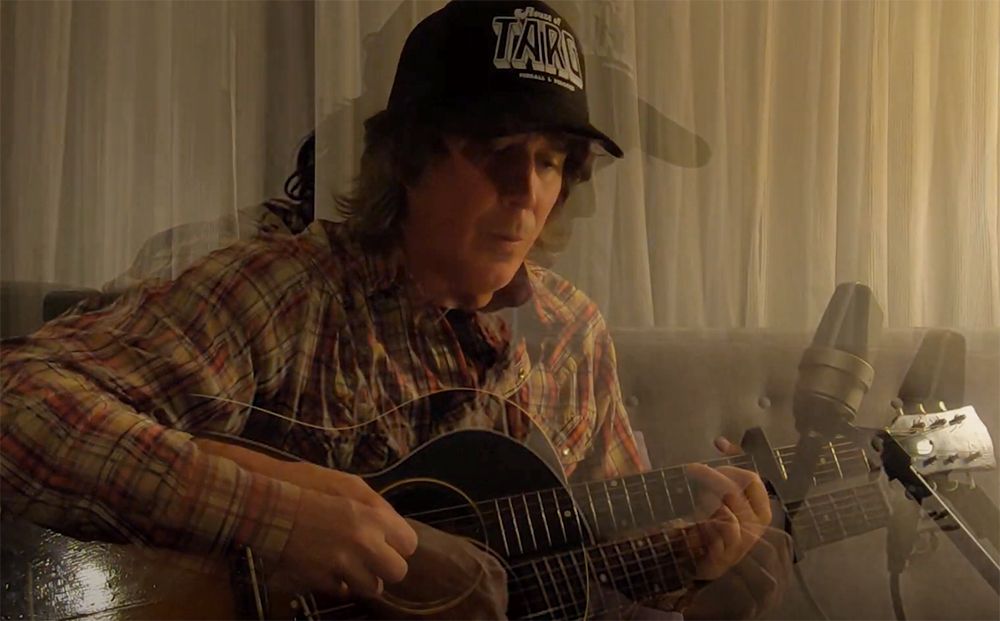 Late last fall I had a chat with my west coast pal Rob Malowany as part of his Cross Canada Journals. We talked about my latest record 'Decide To Stay And Swim Again', being creative during the pandemic and how fun and honoured I was to collaborate with Spark Beer for their fine Pale Ale that carried the album's name. 
I also play two songs at the end of the interview which you can watch here.
Rob was promoting a new Parkland Music Project LP 'Eminent Ghosts' as the pandemic hit, so he decided to drive across Canada and visit his musician pals to both hand out copies of his new album and interview them for this series. 
I think it was a fun way to connect during a difficult time for independent artists, so I enjoyed looking back on this. Hope you will too. 
Of course all social distancing measures were taken during this chat and off camera we wore masks, in case you were wondering. 🤘😷